Click on any photo to enlarge
1968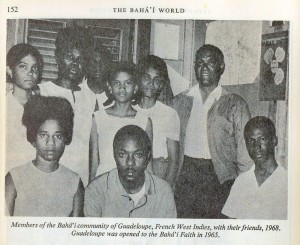 1975  National Convention Photos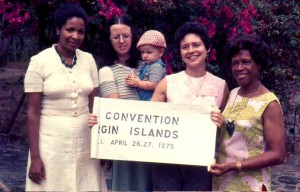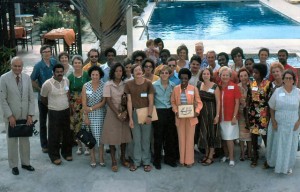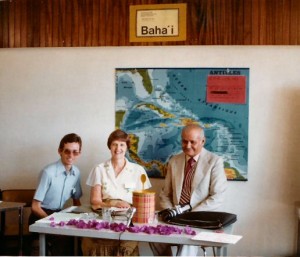 L to R: Daniel Cauilaud, Florence Bagley, Hand of the Cause of God, Muhammad Varqa,
 1975  – 1st National Spiritual Assembly of Guadeloupe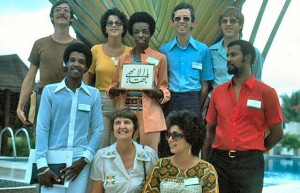 Back row
Robert Hanevold
Darlene Hodge
Marian Barnes
Daniel Caillaud
Allan Fuller
First row
Aurel Andre
Florence Bagley
Barbara Guy
Jose Saint Prix
Baha'is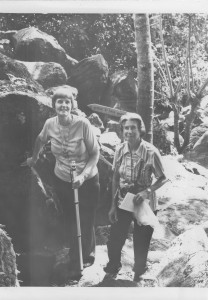 1978:  Florence Bagley and Lorana Kerfoot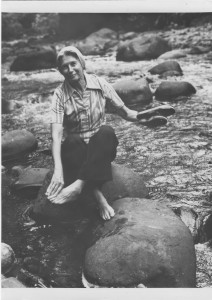 Lorana Kerfoot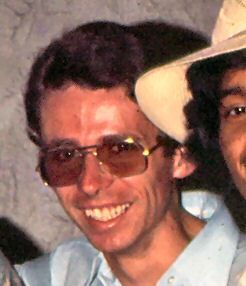 Daniel Cauilaud
 c 1980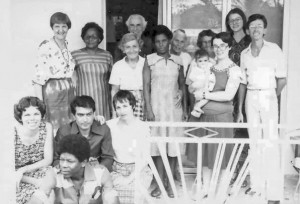 The top one is c.1980, at the home of Mirella François-Julien, who is recently deceased standing beside Mama Baha'í, third from the left, top row.   Hand of the Cause John Robarts is standing in the doorway, with Audrey Robarts to his right.  I am in the bottom left corner.  Also in the photo are Daniel Cauilaud, second row, last person, Pat Dodds, and Florence Bagley top row, first person.
The other photos are a couple of years later.
Best wishes,
Dorothy Robinson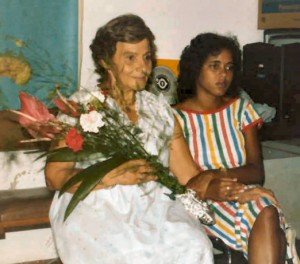 Mama Bahá'í was a descendant of Mirza Muhammad-Quli, the faithful half-brother and  companion in exile of Bahâ'u'llah
[From Office of Pioneering Canada] 
Hushnieh (Mama) Baha'i and child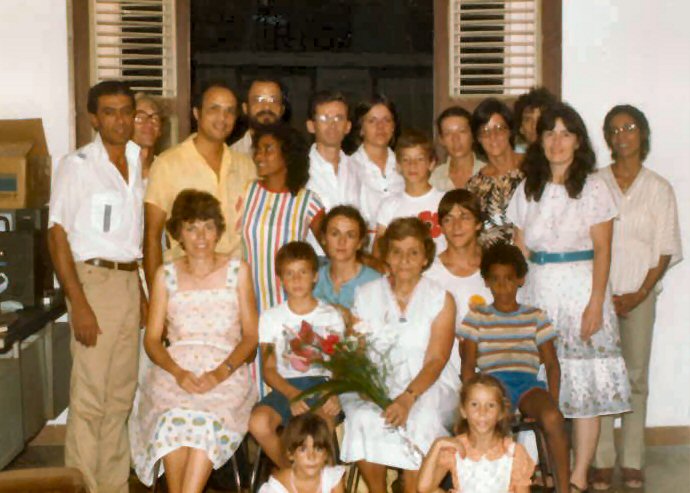 Mama Baha'i, front row seated, with roses ..
year not known: National Convention